Follow Mr. T's on Facebook

Please visit us on facebook to view more testimonials or to share your own.  

Dear Terry,

We just wanted to "THANK YOU" again for doing such a fine job in towing  us. You handed yourself in a very professional and dependable manner from the start. Our initial call the night before and hooking us up the next day in Emigrant, plus the long drive back to the Ford dealership. When we talked to you, we figured "all would be well" and we" knew" when you drove up in your bright red rig, we were in good hands !!!

May the lord continue  to bless you and your business and your family.

Thank you for taking such good care of us.

Sincerely; 

Harlen & Denise


I am new in town, and this is my third time at Mr. T's automotive I put a Nissan starter that was defective, Louie took care of it since it was under warranty, but since I was the one to request an aftermarket part, it was not his fault, so i did not mind paying half the labor he charged me.
Bennett T. 

Eureka, MT

Thanks for letting us help!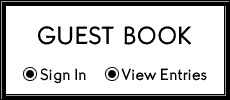 411 Bond Street Bozeman, MT 59715

 Bozeman  -  Belgrade  -   Big Sky  -  Livingston  -  Manhattan  -  Three Forks  -  Southwest MT